About Barre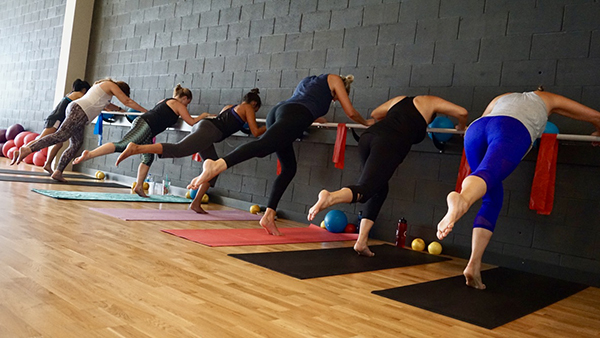 The foundations of our barre format are yoga, dance conditioning, isometric movements, and ballet. Unlike any other barre workouts, we combine these principles into one class to sculpt, strengthen, and leave you feeling invigorated. We are focused on long-term and sustainable results. We help you work smarter not harder. We help you get results in a nurturing, welcoming and warm environment. We know you can be a stronger, smarter and healthier you!
WHO COMES TO BARRE
We truly believe that healthy and fit comes in all shapes and sizes. We have dancers, athletes, young, mature, in shape, those working on getting in shape, women, and men. Barre Bliss appeals to many people for the same reasons: we challenge you, believe in you, and help in your growth with our challenging approach.
WHAT DOES BARRE BLISS MEAN
Our classes will help in strength movements and graceful transitions based on proper alignment methods. Barre Bliss will teach you proper breathing, form, and alignment through precise movements. You will become a better you and find the results you are searching for; whether they are in your body, mind, or soul (hopefully all three).
We believe that working your body in a systematic way on your mat in your sacred space will give you that euphoric feeling of bliss. Welcome to Barre Bliss!
Classes Offered
Barre Bliss™
Barre Bliss Cardio™
Barre Bliss Basics™
Candle Light Barre Bliss™
Barre Bliss Express™